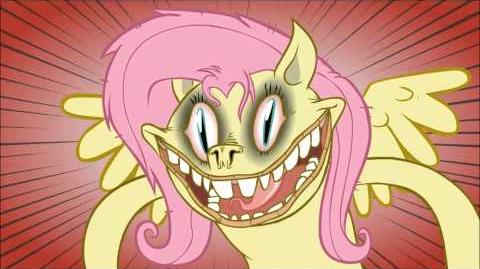 "Gonna Eatcha Brains" is PONY.MOV's only song. It's melody is based on the main theme of the TV Show, "Fat Albert and the Cosby Kids"
[Fluttershy]
I'm gonna sing a song for you,
And I'm gonna show you a thing or two.

So have a seat, my dear,
And if it's all the same,
Just sit back and relax...

WHILE I EATCHA BRAINS!

(Chorus)

[Fluttershy]
Brains, brains, brains!

(Chorus x2)

Chorus:
[Fluttershy's creatures]
Na na na, gonna eat brains.